Time-of-Flight
Time-of-Flight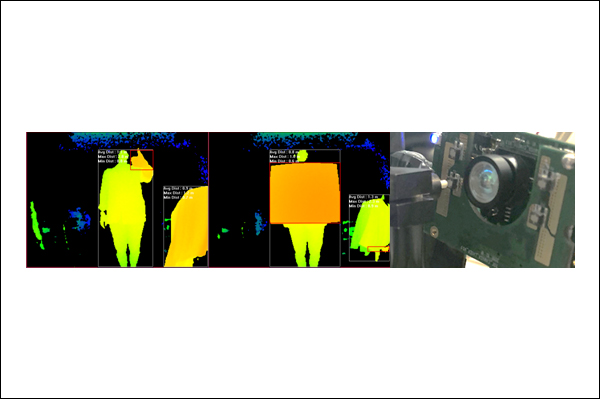 [3D TOF Camera for Motion and Gesture Detection application]

The TOF (Time-of-Flight) Camera is next-generation camera designed for 3D sensing applications. Using a TOF image sensor at heart, the camera is capable of providing both 2D and 3D depth data simultaneously. This provides more robust and reliable camera vision solutions to vision-based applications.

Function:

¡Ü Real-time 2D image and 3D depth data streaming at 30fps@640x480

¡Ü 120o Field-of-View

¡Ü Integrated high speed serial data transceiver for sending video data over long distance

¡Ü Integrated self diagnostic and fail-safe


The TOF (Time-of-Flight) Controller is designed for next generation real-time, vision-based automotive applications. The controller utilizes TOF cameras for various vision and ADAS (Advanced Driver-Assistance Systems) applications including but not limited to: 3D Face-ID detection; 3D gesture recognition; Moving Object Detection (MOD),etc.


Function

Real-time monitoring and detecting user¡¯s presence and body gestures
Face ID recognition for owner authorizations
Object & Obstacle detection functionality to actively stop tail gate opening in case of obstacle presence
Accurate and reliable detecting algorithm using depth and 2D images from TOF camera
3 meters operating range for full covering of vehicle¡¯s rear zone

Integrated CAN 2.0 and high speed serial transceiver for camera